We at Techno Bytes provide seamless management of the physical installation of your server, storage, or networking hardware so you can rapidly benefit from your server operational in a quick time.
When you purchase a system, our technician will visit your place and unpack and scrutinize, install, assert the operation of the systems.
Once the system is operational and connected to the network, the packaging will be disposed of at the on-site location and take full responsibility to complete the installation without disturbing your team and you can focus on your other work priorities.
Our technician will bring the system up and running for your software to be installed readily. Your staff will not be disturbed, and this is an efficient manner to rapidly get your system operational and start them productive.
Any branded server, storage, or networking devices, as well as select products from other vendors that are sold by Techno Bytes or an authorized reseller of that specific system manufacturer (like Dell, HP, etc.), and we can do the installation.
Based on your customization requirement we would adhere to the installation service and provide you with the system installation that matches the needs.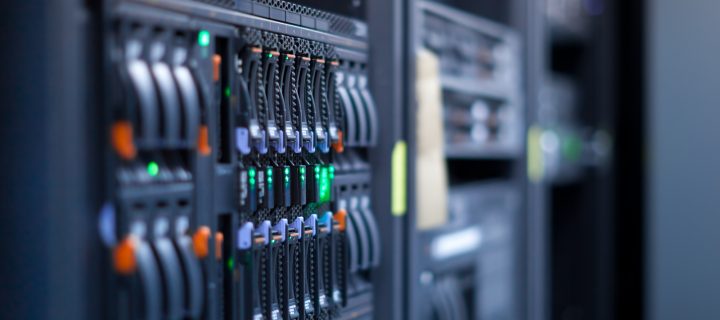 Server Installation Process
Pre-installation
Our team of professionals has extensive knowledge and experience to help ensure the installation goes smoothly. With your help, the technician will arrive well prepared and complete the task with minimal disruption to you and your staff. A preinstall checklist will serve as your guide to ensure you have completed all hardware preparations and the hardware can be installed with ease.
Server Installation Steps include:
• Backing up data you need to migrate to the new hardware
• Ensuring the new hardware is available and in place
• Providing a power supply, network connection, racks, cables, and any other necessary parts
• Designating a representative who is available and able to assist the technician with access, approvals, IP addresses, etc.
• Providing a safe workspace and appropriate access for the technician
When you are ready, we will schedule a call with you to review the checklist, answer any questions about the process, and schedule a convenient time to install the hardware.
Installation You can rely on the expert to provide end-to-end installation, including:
• Initial removal of the product from packaging, including inspection for damage
• Installation of the product per the associated documentation
• Physical connection and powering on of hardware
• Firmware and BIOS check and update to the latest levels if needed
• Consolidation of all packaging materials and disposal within your site
• Installation of Servers, Storage, or Networking devices into the rack
Operational Verification
All systems will be thoroughly tested to ensure full operation. Your new hardware will be ready for your software installation.
Limitations
This service is designed for systems to be used in business settings, but there are a few limitations, including:
• Service coverage—We cover most of the area surrounding London, but if your area is not situated near or around London contact our services representative to determine if your site location falls within the covered area
• Troubleshooting and solutions for problems encountered during installation, unless covered by Technobytes warranty or Technobytes support agreement
• Data center design or reconfiguration
• Reconfiguration of manufacturer-configured solutions
• Installation of software products or data
• Connectivity to the network, except as required to install firmware
• Wide area network (WAN) and local area network (LAN) troubleshooting
• Moving hardware to the installation location